Donation for children with diabetes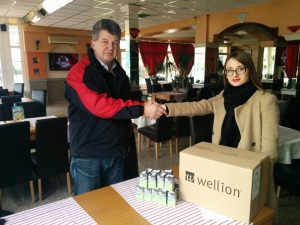 MAK foundation on behalf of Pharma Maac and in cooperation with Medtrust Austria has donated Wellion Calla stripes to the Association of Diabetic of Srebrenik Municipality. This donation is mainly intended to children population living in the region of Srebrenik.
In this way, we continue to cooperate with all Diabetic Associations across Bosnia and Herzegovina, putting focus on our patients and their needs. Particularly, on behalf of Pharma Maac the mission of MAK Foundation is to help the most vulnerable population in our society – children.